Staying Off the School Ensures the Bite Stay's Hot!
There's been no shortage of buzz behind the latest tech trends and revolutionary products in the fishing world. Perhaps none receiving more talk than the Minn Kota Ultrex. The favored feature on the Ultrex being the game changing Spot-Lock.
It's no secret that this has completely changed the way angler's fish in all conditions. No more battling the wind and waves while simultaneously trying to control the boat and cast. Just a tap of a button locks you on your spot so you have one less thing to worry about.
When you walk down the line of Champions Tour anglers on any given tournament morning you'll see the Ultrex adorn the bow of the majority of their boats. Many say they can't live without it, especially in this format of tournament fishing where you are constantly stopping to weigh and record every fish.
Anglers who are on schools of fish or fishing precise areas are quick to hit Spot-Lock so their boat doesn't move during the course of the recording process. There are also penalties assessed throughout the day when various infractions are committed. Anglers are forced to sit down and stop all fishing related activities including control the boat. Without the option of Spot-Lock anglers can quickly be blown off a spot or drift away from a school of fish they were during their penalty time.
This was the case for one high finishing angler in the event on Lake Le Homme Dieu, where a fish landing violation caused a two minute penalty. During the course of the penalty, the angler who did not have an Ultrex blew over the top of his fish in shallow water which spooked them and cost him potentially valuable weight and a shot at winning.
As the breeze picked up throughout the day, anglers who found themselves fishing deep with vertical presentations would have normally struggled to stay on top of their schools of fish, especially while trying to read electronics, fish, and control the boat. But that wasn't an issue for anglers with Ultrex. Even things as simple as pulling up to the docks at break were made easier as those who didn't want to try and beach near the rocky shore were able to hit Spot-Lock just outside of the beach area and position themselves to where they could safely Talon down in the sand.
If you run Humminbird units and LakeMaster maps, you really enhance your experience through i-Pilot Link technology. The Ultrex can follow contours and focus on depth ranges. With this system it's almost like being guided, you just have to fish and never be concerned with boat position or if you're still in the right areas and depths.
With full control at the tap of your toes it seems almost too easy. There has never been control like this before and anglers are completely changing the way they fish and seeing results.
The full command control center foot pedal does more than just Spot-Lock. North orientation, continuous thrust and more are just the touch of a toe while fishing. The Ultrex also has a very stable head control so the trolling motor is not constantly thrusting hard to the left or right in waves. So you keep not only yourself stable, but your position holds much more efficiently.
Whether you are controlling it manually with your foot, or Spot-Lock is doing it for you, the trolling motor uses variable speed and a pulsing action to keep you in place without trying to eject you out of the boat in the process.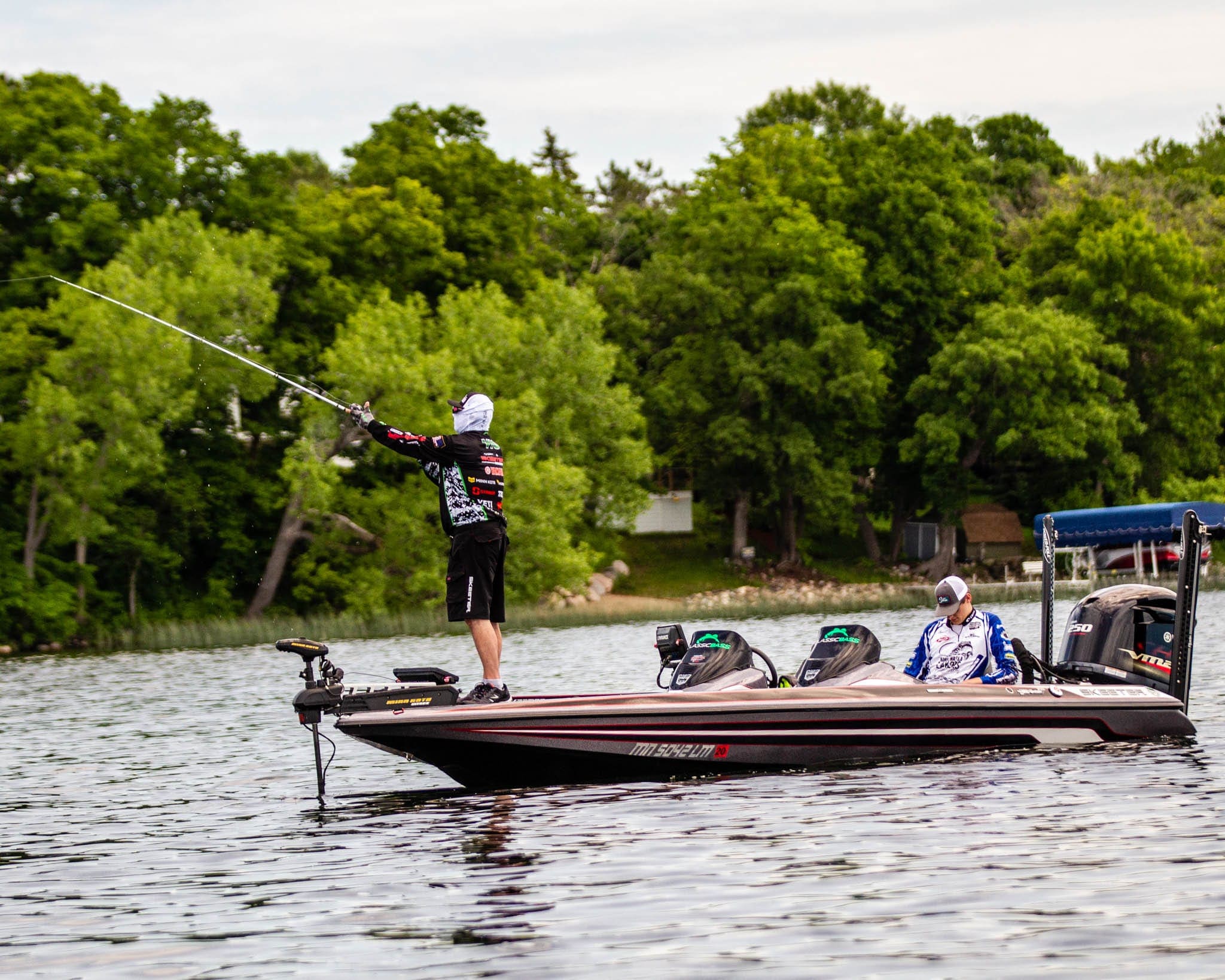 The best part about it is that it feels and behaves just like a traditional cable steering trolling motor so the learning curve is minimal and anglers can quickly get a feel for how it responds in different conditions as well as where things are located on the foot pedal.
We are at a point in fishing where it seems something new is out there daily; technology is evolving and making the daily lives of anglers easier every step of the way. But few truly revolutionary products have made their way onto the fishing scene, that is, until the Ultrex arrived.
If you haven't checked one out yet, the time is now. Just ask any of our anglers on tour.